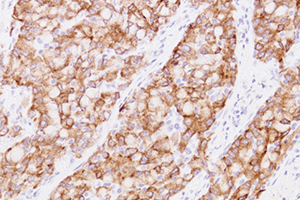 N-Histofine® ALK Detection kit/ALK Control Slides
Product Name
Slides
Code
Instruction
Safety Data Sheet
N-Histofine® ALK Detection Kit
20 tests
417071F
Vial NO.1: Blocking Reagent
Vial NO.2: Primary Antibody
Vial NO.3: Negative Control
Vial NO.4: Bridge Reagent
Vial NO.5: Peroxidase Labeled Empower Reagent
Vial NO.6: Chromogen Substrate
Vial NO.7: Substrate Buffer Solution
Vial NO.8: Chromogen Reagent
Vial NO.9: ALK Antigen Retrieval Solution A
Vial NO.10: ALK Antigen Retrieval Solution B
N-Histofine® ALK Control Slides
5 slides
417081F
Each slide contains two formalin fixed paraffin embedded cell lines,
NCI-H2228 (+: Positive) and SK-BR-3 (-: Negative).
ALK Detection Kit
(1) Shiota M., et al: Hyperphosphorylation of a novel 80 kDa protein-tyrosine kinase similar to Ltk in a human Ki-1 lymphoma cell line, AMS3.
Oncogene 9: 1567-1574, 1994
(2) Morris SW., et al: Fusion of a kinase gene, ALK, to a nucleolar protein gene, NPM, in non-Hodgkin's lymphoma. Science. 263: 1281-1284, 1994
(3) Takeuchi K., et al: KIF5B-ALK, a novel fusion oncokinase identified by an immunohistochemistry-based diagnostic system for ALK-positive lung cancer. Clin Cancer Res. 15(9): 3143-3149, 2009
(4) Takeuchi K., et al: Pulmonary inflammatory myofibroblastic tumor expressing a novel fusion, PPFIBP1-ALK: reappraisal of anti-ALK
immunohistochemistry as a tool for novel ALK-fusion identification. Clin Cancer Res. 17(10): 3341-3348, 2011
(5) Sugawara E., et al: Identification of Anaplastic Lymphoma Kinase Fusions in Renal Cancer. Cancer, 2012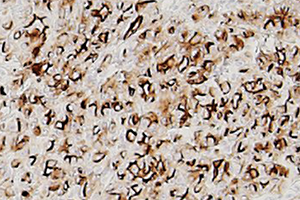 Sialylated HEG1(SKM9-2)HC
| Product Name | Slides | Code | Instruction | Safety Data Sheet |
| --- | --- | --- | --- | --- |
| Sialylated HEG1(SKM9-2)HC | 1ml | 498331F | | |
HEG1
(1) Tsuji S, et al. HEG1 is a novel mucin-like membrane protein that serves as a diagnostic and therapeutic target for malignant mesothelioma. Sci Rep. 2017 Mar 31;7:45768.
(2) Matsuura R, et al. Identification of mesothelioma-specific sialylated epitope recognized with monoclonal antibody SKM9-2 in a mucin-like membrane protein HEG1. Sci Rep. 2018 Sep 24;8(1):14251.
(3) Hiroshima K, et al. HEG1, BAP1, and MTAP are useful in cytologic diagnosis of malignant mesothelioma with effusion. Diagn Cytopathol. 2020 May 22.
(4) Naso JR, et al. HEG1 Is a Highly Specific and Sensitive Marker of Epithelioid Malignant Mesothelioma. Am J Surg Pathol. 2020 Aug;44(8):1143-1148.
×
■ Strong Positive Image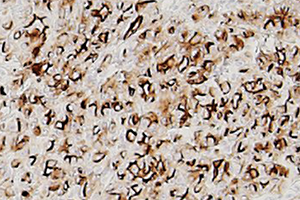 ■ Weak Positive Image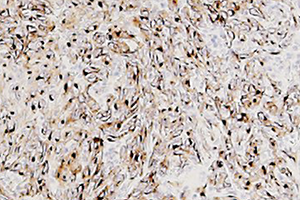 ×
■ Sialylated HEG1(SKM9-2)