About Us
Management Division
Message from the CEO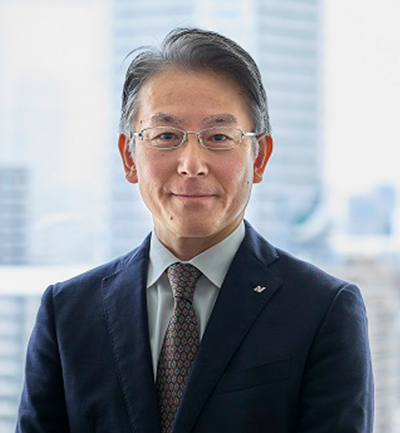 NICHIREI BIOSCIENCES INC.
Representative Director,President
HIDEO YOKOI
Improving our technology and creating new value
Our business started from the biotechnology field to help people's health and happiness in the "Tomorrow's Nichirei" campaign, which was a new business creation activity in the 1980s. At first, we sold bovine serum, which is a by-product of the livestock business, and then developed and sold bovine placenta extract for a cosmetic raw material. Furthermore, by utilizing biotechnology and new technologies related to antibodies produced by cell culture with serum, we worked on research and development of in vitro diagnostics and expanded our business domain to the medical field.
With the aging population in developed countries and the increase of the world population, the field of life sciences and healthcare is getting more attention. In the medical field, research and development is progressing rapidly to meet unmet medical needs and the business environment surrounding us is changing drastically due to factors such as the increasing globalization and digital technology.
In vitro diagnostics have played an important role in clinical testing, being used in hospitals, clinics, medical checkup facilities, and hygiene laboratories for diagnosis and treatment of diseases and for medical checkups. Due to the recent epidemic of new infectious diseases in the world, people are paying attention to the safe, secure, and high-quality medical care for healthy and lively life. So, the role played by in vitro diagnostics to solve social issues will continue to grow in the future.
In 2019, we built the "Global Innovation Center" for R&D and production and acquired a medical device manufacturing and sales company in the US. We improve our know-how and technology that we have accumulated so far, promote innovation under a global structure, and respond to diversifying medical needs. We will continue to support people's health by creating new value and providing high-quality products through refining our technology and responding flexibly to changing environments.
Company Profile
Company Details
| | |
| --- | --- |
| Company Name | NICHIREI BIOSCIENCES INC. |
| CEO | HIDEO YOKOI |
| Address | Nichirei Higashi-Ginza Building,6-19-20, Tsukiji, Chuo-ku,Tokyo,104-8402, Japan |
| Phone | +81-3-3248-2244 |
| Established | April 1th,2005 |
| Capital | 450 million yen |
| Employees | 127 (as of November 2022) |
History
1982
Launch the business that use bovine serum, byproduct of the livestock business, as a component of cell culture for research and pharmaceutical production.
1987
Release in vitro diagnostics for Immunohistochemical staining products
1989
Release Immunohistochemical staining product, Histofine.
1997
Release rapid diagnostic kits for infectious diseases such as influenza.
1998
Development and release of polymer reagents, Simple Stain.
2005
Spin off as a business company, Nichirei Biosciences Inc.
2006
Launch OEM business of automatic staining device, Histostainer.
2014
Approval from the Ministry of Health, Labor and Welfare for companion diagnostic reagent, ALK.
2019
Acquire U.S. medical device company, Pathcom Systems Corporation.
2019
Established the Global Innovation Center in Sayama City, Saitama Prefecture.
CSR
Sustainability Policy: The Nichirei Pledge
The Nichirei Group is committed to resolve social issues and creating new value through its business activities, which include the procurement, production, logistics and sale of food, while considering the impact of those activities on the global environment and local communities and respect for human rights. We publicly disclose the details of these activities to promote stakeholder dialogue and increase transparency. Furthermore, we work to create more sustainable communities by fulfilling our responsibilities as a company that supports good eating habits and health.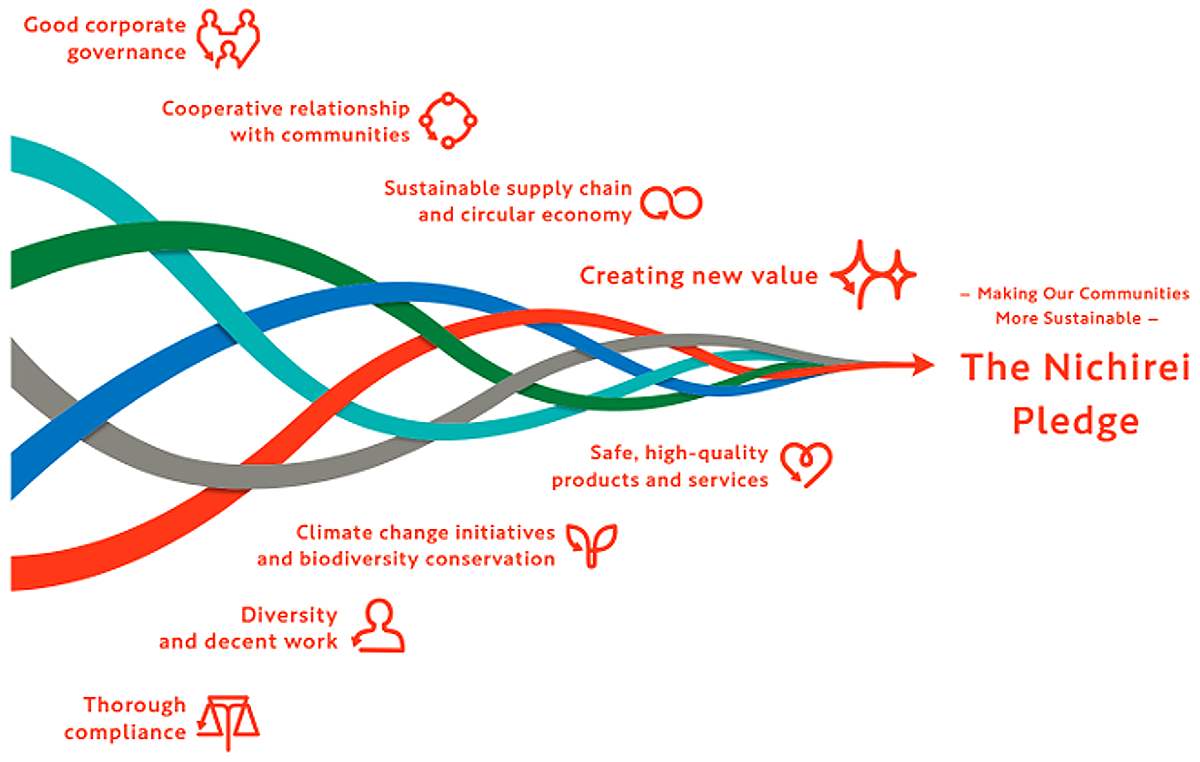 | | |
| --- | --- |
| Creating new value | We constantly strive to create new products and services, while pursuing business activities that help solve issues faced by our customers and communities. |
| Safe, high-quality products and services | We continuously work to earn the trust of our customers and communities by meeting diverse demands as well as offering safe, stable, and high-quality supply. |
| Sustainable supply chain and circular economy | We aim to realize an ethical and sustainable supply chain as well as a circular economy by building enduring and positive partnerships, while considering the environment, human rights and working conditions. |
| Climate change initiatives and biodiversity conservation | We strive to preserve the global environment and biodiversity by reducing greenhouse gas emissions and managing food and water resources appropriately. |
| Cooperative relationship with communities | We work to develop our communities and resolve social issues as a responsible corporate citizen by engaging in dialogue and close cooperation with our stakeholders. |
| Diversity and decent work | We respect the diversity of our employees, and strive to ensure occupational health and safety, provide fair treatment and opportunities for personal development, and continuously improve the workplace to enable every employee to thrive. |
| Good corporate governance | We are committed to employing highly transparent and fair management practices through stakeholder dialogue and information disclosure, while striving for appropriate resource allocation and swift management decisions. |
| Thorough compliance | We engage only in honest corporate activities that comply with the laws and regulations of each country in which we operate, respecting international norms of behavior and ensuring sound corporate ethics. |
Environment
■Effective usu of Solar power generation
We are working to reduce CO2 emissions by Solar power generation on the roof of the Global Innovation Center(GIC). The generated power is consumed in-house and it increase the self-sufficiency rate of green energy. We will continue to work to further reduce the environmental footprint toward sustainable society.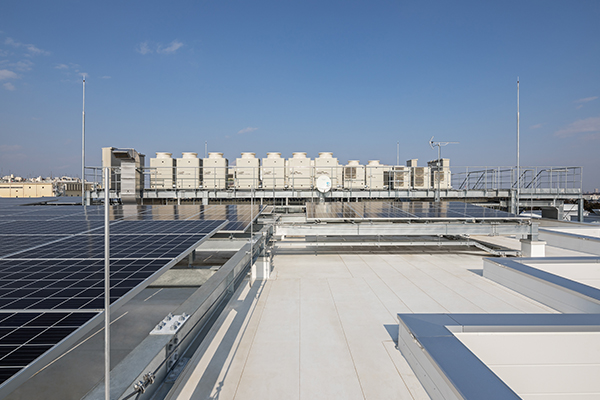 ■Advanced energy-saving equipment
Not only for ecology but also for working environment and workr's helth, we can use daylight well by our equipment. The GIC has automatic blinds and lightting systems that contoroll colour and quantitiy automattically. We keep our effort to manage both ecology and working enviroment.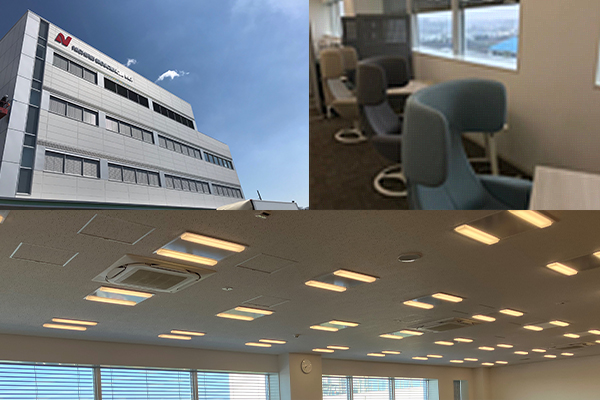 Management
■Ecology Committee
In our business we use most energy at GIC. So we establish Ecology Committee in the GIC that makes a decision and proposal for about environmental protection in cclinical ooperation with employees.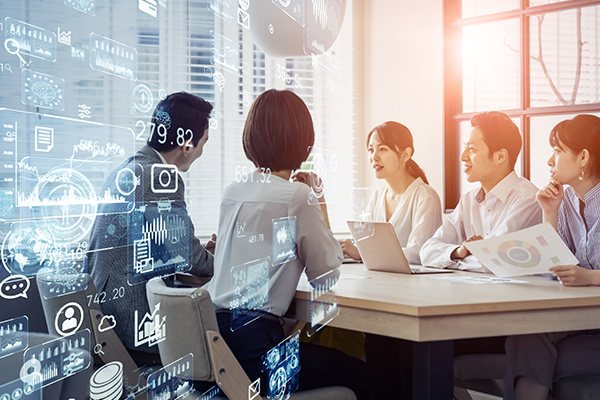 Social contribution activities
■Providing clinical reagents to hospitals in Myanmar
We donate clinical reagents (our products) vlolantaly, which are difficult to obtain in Myanmar, to six medical institutions including local university hospitals through the School of Medicine, Niigata University. Then we also provide awareness building activities for the importance of immunohistochemistry in pathological diagnosis and so on.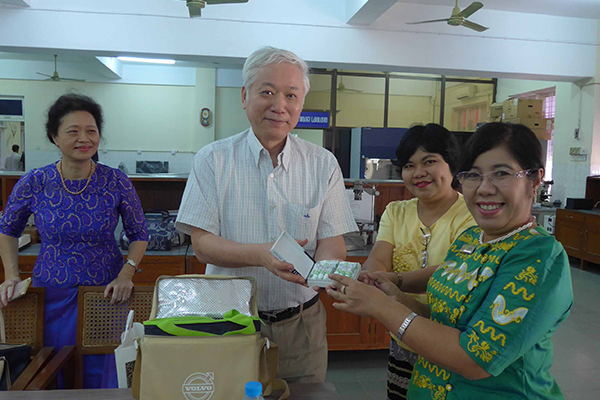 Organizational chart・Access
Organizational chart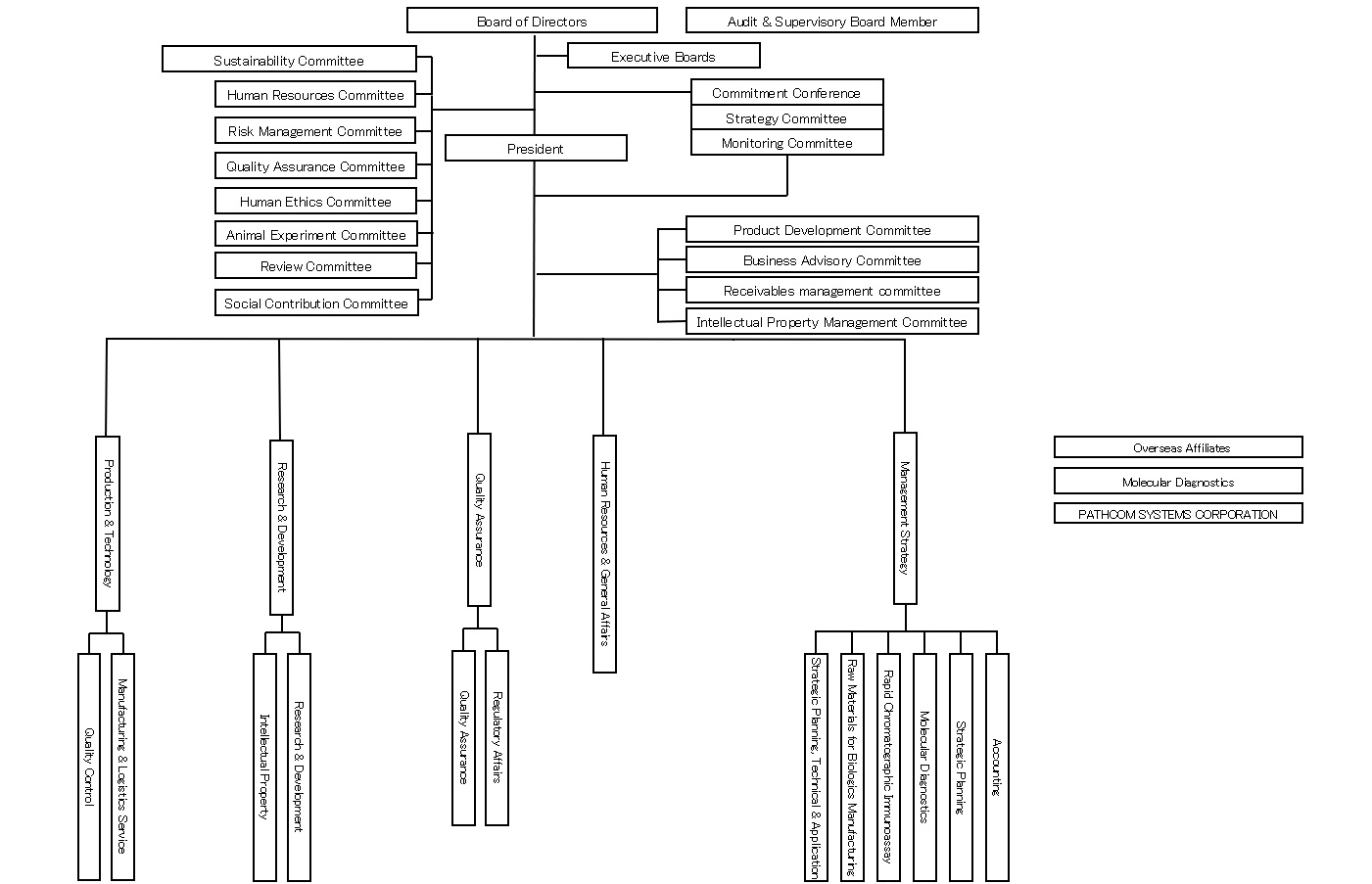 Mission・Vision
Mission
Focus on Lifestyles, and Provide True Satisfaction
Vision
We will always work vividly and continue to support health of people by providing new value to life science and healthcare.